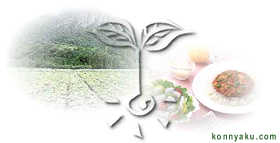 Konjac is traditional food of Japan which can be used as food processing and the food additive.Saving cost and Improving quality.
Our company was founded in 1886, a over 115 years ago.
Ever since Kyoei is in business over 5 generation.
Our company specializes in the production of konjac a Japanese traditional food.
We are particular about qualities of konnyaku that is konjac flour.